Highlights of the tour
• Get away from the common tourist routes with this adventurous trip to the Mongolian Gobi
• Discover the spectacular and varied landscape of the Gobi Desert and Khan Khentii Mountains
• Learn about Nomadic culture and day to day life in the Mongolian countryside
• Stay at Three Camel Lodge, a National Geographic Unique Lodge of the World
• Stay at a most comfortable hotel & Lodges, offering spectacular views and a taste of rural nomadic life

Guided privately! However you are a single person, a couple, or a group; you'll have your own guide and driver for all airport pickups, drop-offs, and daily excursions.

Choose Your Own dates! This is not a fixed-departure-date tour. Just let us know the dates that you want to travel to Mongolia, we will manage everything.
Customizable! Do you want to travel longer or shorter or want to explore more? Please let us know, and we will design the itinerary and cost again for you.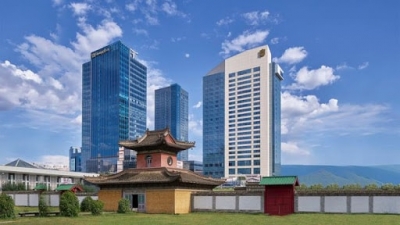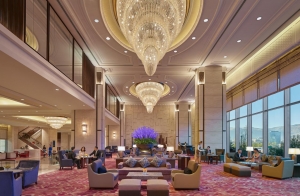 Shangri-La Hotel in Ulaanbaatar
DAY 01. ULAANBAATAR
Arrive in Ulaanbaatar. Transfer to the hotel for check-in. Relax in the hotel.
Overnight: Shangri-la Hotel
Meals: Dinner
---
DAY 02. ULAANBAATAR
Ulaanbaatar has 380 years of history. The capital city has been moved 29 times to finally settle down by the bank Tuul River. 100 years ago, with the name Urguu, Ulaanbaatar was all yurt felt dweller nomad town. This morning we visit Sukhbaatar square, the heart of the city. Continue to Natural History Museum, which houses numerous exhibits on the geography, flora, and fauna of Mongolia and dinosaur skeletons excavated from the Gobi. Visit the Gandantegchinlen Monastery, a Mongolian Buddhist monastery in the Mongolian capital of Ulaanbaatar that has been restored and revitalized since 1990. The Tibetan name translates to the "Great Place of Complete Joy"
In the afternoon, visit the National History Museum that displays exhibits showing the traces of the first human community in the land of Mongolia throughout the glorious history of the nomadic nation. Enjoy a Mongolian traditional concert including throat singing, Morin Khuur and contortions followed with dinner.
Overnight: Shangri-la Hotel
Meals: Breakfast, Lunch & Dinner
---
DAY 03. ULAANBAATAR / GOBI DESERT
This early morning, we will be transferred to the airport for flight to the South Gobi and the town of Dalanzadgad, the provincial capital of South Gobi Province.
Fly: Ulaanbaatar / Dalanzadgad MR 111 0620/0740 (1h 20m)
On arrival at Dalanzadgad, our vehicle will be waiting and we immediately drive to Eagle Valley, known locally as Yolin Am. See stunning Gobi Glacier and intriguing wildlife. With more than 300 types of flora and fauna, the Gobi is the last habitat for many endangered species, including the two-humped Bactrian camel, snow leopard, and Mountain sheep and goats.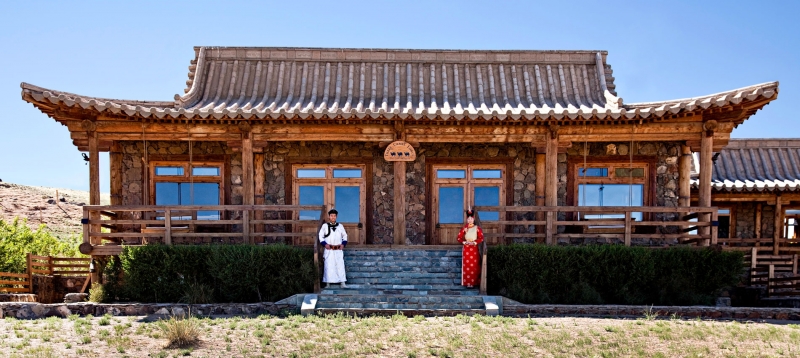 Overnight: Three Camel Lodge
Meals: Breakfast, Lunch & Dinner
---
DAY 04. GOBI DESERT
In the cool of the dawn, have the chance to climb to the top of the sand dune for excellent views of the Gobi, or to walk through the green oasis at the base. After breakfast, we will visit Bayanzag, known as the Flaming cliffs, as described first by American explorer Roy Chapman Andrews, who led a major scientific exploration in the area in the 1920', is a true treasure chest of prehistoric dinosaur findings. In the afternoon, visit a local nomadic camel herder's camp loves among Moltsog els sand dune to get introduced to the authentic lifestyle and culture of Mongolian nomads, try some traditional food.
Overnight: Three Camel Lodge
Meals: Breakfast, Lunch & Dinner
---
DAY 05. GOBI DESERT / GORKHI-TERELJ NATIONAL PARK
Early in the morning take a flight back to Ulaanbaatar.
Fly: Dalanzadgad / Ulaanbaatar MR 112 0810/0930 (1h 20m)
Transfer to Terelj National Park. On the way, we will visit Kazakh family in nearby in Nalaih settlement to see Golden eagle, in summertime Kazakh's do not hunt with Golden eagle. It is tradition to hunt in wintertime after snow. But it is welcome to see their eagle and photo and visit their ger, continue our tour to go on an excursion to Turtle Rock and Ariyabal Meditation Temple. Afternoon relaxes in Terelj Hotel.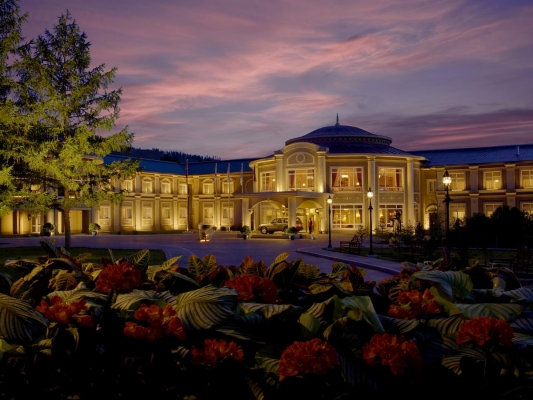 Overnight: Terelj Hotel
Meals: Breakfast, Lunch & Dinner
---
DAY 06: GORKHI-TERELJ NATIONAL PARK
This early morning, choose your experience.
Hiking
Hike around and truly reconnoiter the area. There are no trails in the park, which makes exploring more fun.
Horseback riding
Start your horse journey along Tuul river, the trail goes through meadows of forest-steppe, lunch will be provided nearby Baruun Bayan river, continue your trek and on the way visit to a local family.
In the afternoon, we will then travel to Chinggis Khaan's Equestrian Monument and Museum completed in 2006 for the 800th anniversary of the Mongol conqueror's coronation. Afterward, return to Terelj lodge and relax.
Overnight: Terelj Hotel
Meals: Breakfast, Lunch & Dinner
---
DAY 07: GORKHI-TERELJ NATIONAL PARK / ULAANBAATAR
This morning enjoys a mini Mongolian Traditional Naadam festival and plays games including archery and uncle bone game shooting.
After lunch, we head back to Ulaanbaatar and catch up with some last-minute shopping.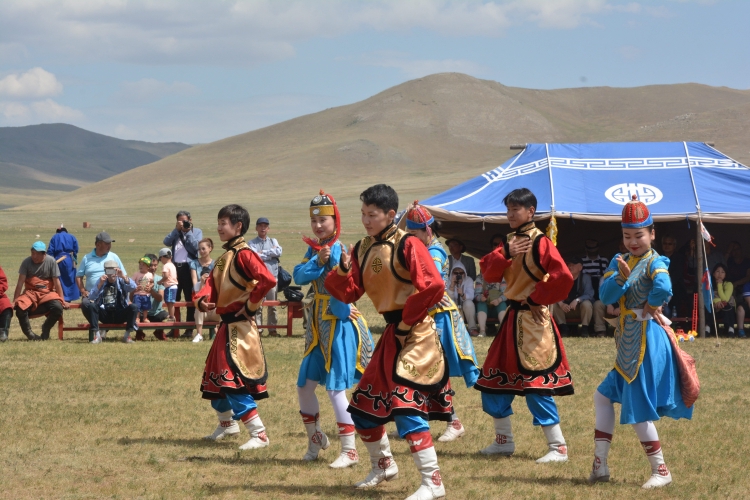 Overnight: Shangri-La Hotel
Meals: Breakfast, Lunch & Dinner
---
DAY 08: DEPARTURE FROM ULAANBAATAR
Transfer to the airport for international departure
Overnight: N/A
Meals: N/A
Photos & Experiences
Altai voyage's carefully selected hotel, ger camps, amenities will offer you ultimate comfort and well-designed itineraries and activities will take you to less discovered destinations, most highlighted landmarks of Mongolia.
Book this tour
This suggested itinerary is a starting point. We will be happy to transform it into something completely satisfying to you. Call us on +976 9956188 to start planning your holiday.